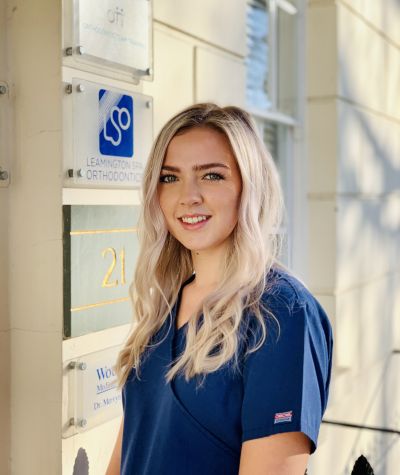 Megan Thomas
Orthodontic Nurse
GDC 290680
After experiencing orthodontic treatment as a teenager, Megan discovered she wanted to be a part of helping others achieve their perfect smile too, and recently started at LSO to begin that journey. She currently works as a Dental Nurse, taking photos & scans, and assisting the clinicians, and is working towards her goal of becoming an Orthodontic Nurse.
Her favourite part of the job is seeing patients walk away happy after their treatment, and working as part of the LSO team.
Outside of the practice, Megan enjoys golf, trips to the cinema or the gym, and spending time with her black Shorkie (Shih-Tzu X Yorkshire Terrier), Izzy!
View Megan on LinkedIn