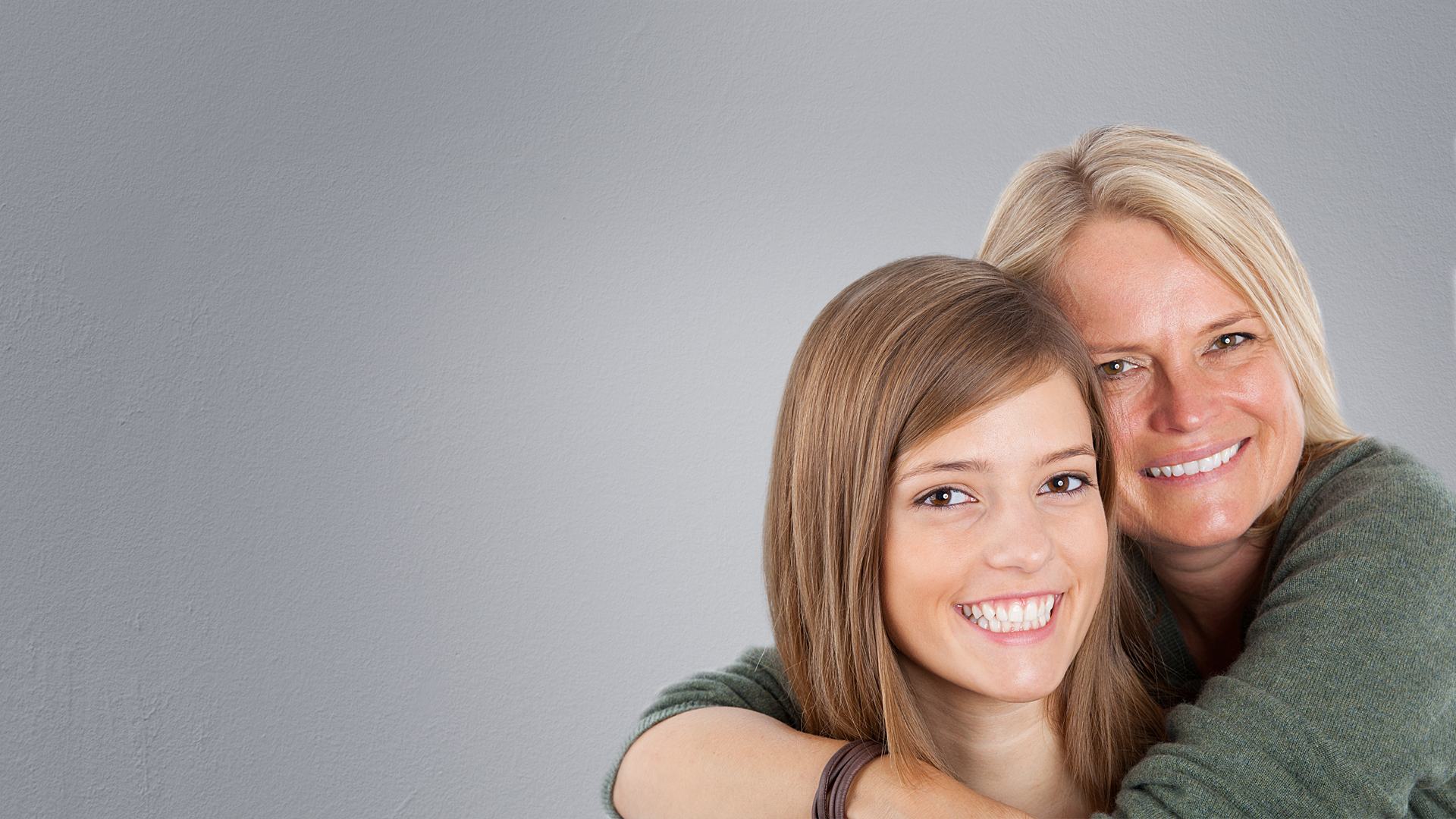 Confidence in Your Smile
Richard Cure and his highly qualified, experienced orthodontic team, are all driven to provide exceptional orthodontic treatment for their patients in a welcoming and friendly environment. Their outstanding level of care will create the smile you deserve in Warwickshire's first, and most established, specialist orthodontic practice.
Specialist Centre with over 30 Years Experience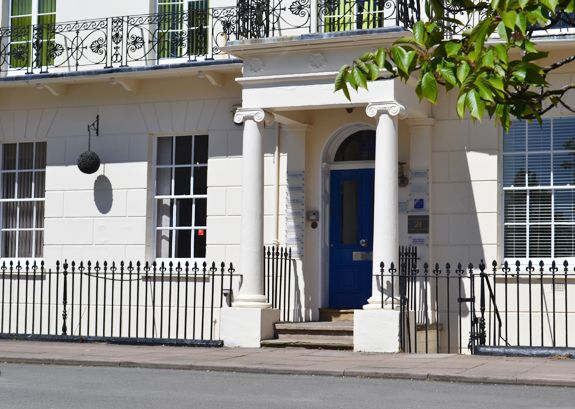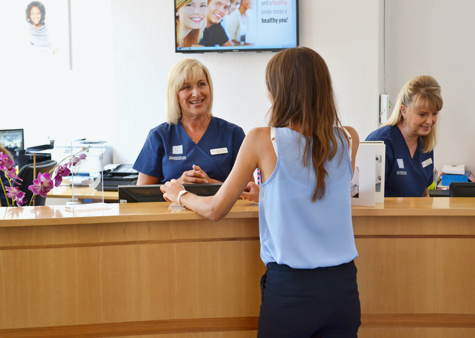 Every member of our specialist-led team is dedicated to providing the highest standard of care in a safe, secure and welcoming environment. Virtually everyone, whatever their age, wants to have the best smile possible, and to be able to keep their own healthy teeth for life.
Why Choose Leamington Spa Orthodontics?
Expertise, Skills and Specialisms
Experience
Equipment and Technology
Awards and Accreditations
Standard of Care
Education Specialists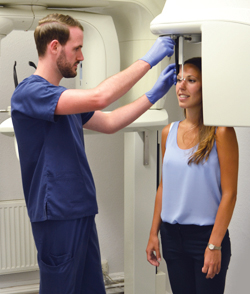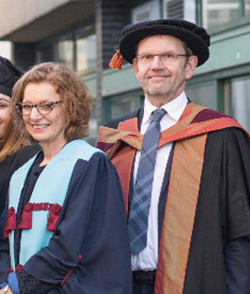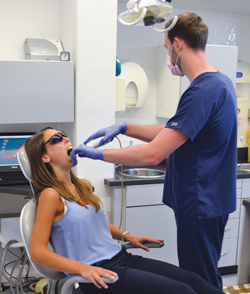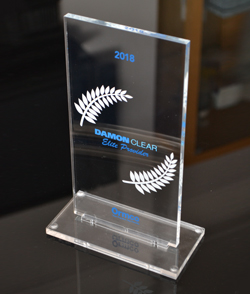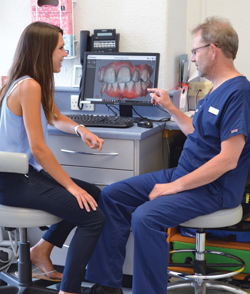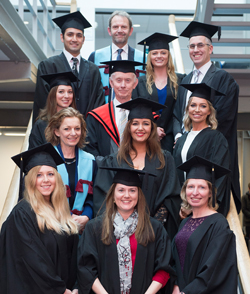 Why Choose Leamington Spa Orthodontics?
Expertise, Skills and Specialisms

Expertise, Skills and Specialisms

We are a Specialist-led orthodontic team. After graduating as dentists, orthodontists complete several years of postgraduate education specifically in orthodontics, to become specialists in their field. The LSO team have been recognised as leaders in their field, both in terms of patient care and also in training other orthodontic teams.

Experience

Experience

We are the first and most established orthodontic practice in Warwickshire, with over 30 years experience in providing specialist orthodontic care. We are recognised internationally as leaders in the provision of Orthodontic treatment, and as a result frequently examine and deliver seminars and lectures regarding Orthodontics, both in the UK and overseas.

We have articles published in refereed scientific journals, orthodontic magazines and textbooks. Due to our ongoing educational exposure we are able to continually integrate the newest and best products in Orthodontics into our practice, and successfully use the latest Orthodontic techniques.

Equipment and Technology

Equipment and Technology

We expertly use the latest braces, techniques and technology to create beautiful smiles. We are able to straighten teeth, for the majority of our patients, without the need for dental extractions.

We are proud of our state of the art facilities within our 8 welcoming and comfortable surgeries. All 3D scans, digital x-rays, OPGs and cephalometric radiographs are processed within the practice in our Image Suite. We also use intra-oral scanning, meaning dental impressions can be avoided. This enables us to be at the forefront of Orthodontic advances and patient care. We have a private consultation lounge and oral hygiene education facility and interactive patient educational area.

Awards and Accreditations

Awards and Accreditations

LSO have received the British Dental Association (BDA) Good Practice Award in recognition of our commitment to exceptional patient care.

We are accredited by Investors in People and are one of only two University of Warwick Approved outreach training centres. LSO is also an approved University of Dundee clinical trial centre.

Standard of Care

Standard of Care

Our highly trained, attentive team work together to provide an exceptional standard of orthodontic care to all our patients. All our dental professionals are registered with the general dental council (GDC) and guarantee to follow the 9 GDC principles:

Put patients' interests first
Communicate effectively with patients
Obtain valid consent
Maintain and protect patients' information
Have a clear and effective complaints procedure
Work with colleagues in a way that is in patients' best interests
Maintain, develop and work within their professional knowledge and skills
Raise concerns if patients are at risk
Ensure their personal behaviour maintains patients' confidence in both themselves and the dental profession

Education Specialists

Education Specialists

Exceptional standards of training result in a highly experienced, specialist led team, ensuring the patient orthodontic treatment journey and quality of care is outstanding. We educate and assess many other orthodontic teams to comprehensively improve skill sets.

Richard's impressive catalogue of titles is as follows: Head of Dentistry Studies, Director of Orthodontics at The University of Warwick, a Royal College of Surgeons Examiner, External Examiner for the International Medical University of Malaysia, Principal Fellow of the Higher Education Academy, Fellow of Faculty of Dental Trainers of The Royal College Surgeons Edinburgh and Director of Orthodontic Team Training. He has developed the MSc in Orthodontics and Diploma in Orthodontic Therapy qualifications at The University of Warwick.

Richard's PhD study is in interprofessional education of the orthodontic team. His current research is in orthodontic archwires. Previous research includes the management of patients with Cleft Lip and Palate. He is also an Orthodontic Advisor to Public Health England.

Orthodontic Team Training (OTT), was originally set up in 2005 to deliver a programme of study to prepare students for the Certificate in Orthodontic Nursing. It now also provides programmes enabling students to gain qualifications in dental radiography, impression taking, photography, study model casting and Fluoride application.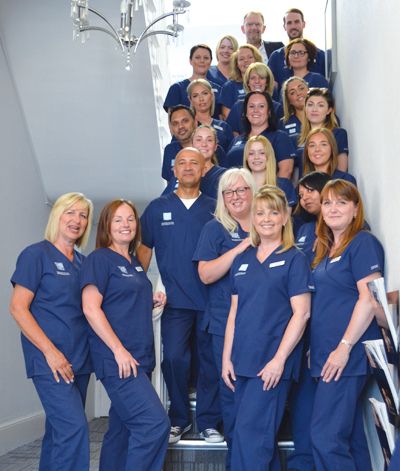 Experience Expertise Excellence
Specialist Orthodontic Practice
Over 30 years experience
Use the latest techniques and technologies
Provide exceptional care to all our patients
Leamington Spa Orthodontic Centre is the longest established Specialist Orthodontic Practice in Warwickshire and the first in the UK to be quality approved as an education centre by any University. Dr Richard Cure leads the team at LSO. His Orthodontic expertise and commitment to research and ongoing professional development is recognised by his peers. The highest quality facilities are backed up by a recognised team training programme; as such LSO has a "BDA Good Practice" and Investors in People approval.
We have been recognised as leaders in the provision of Orthodontic care and as a result, frequently deliver seminars and lectures about Orthodontics both in the UK and overseas and have articles published in refereed scientific journals and orthodontic magazines. Due to our ongoing educational exposure we are constantly integrating the newest and best products in Orthodontics into our practice and using the latest Orthodontic therapeutic techniques.
Our patients notice a difference in care that our team delivers. It's not just the "brace" that counts; it's the expertise of the Orthodontist to correctly assess your individual needs and to maximize the effectiveness of your treatment and the experienced team to support you throughout your care. Every member of our team is part of a quality assured continuing professional development programme. This enables us to be at the forefront of Orthodontic advances and patient care.
Our aim is to provide an unparalleled level of patient care to both adults and children, using "state of the art" techniques, equipment and technology, to give you the smile you have always wanted. We practice a philosophy of "face-driven treatment planning" which enables us to prescribe the treatment best suited for each individual patient.
"A huge, huge thank you to LSO for my daughter's beautiful smile! She finally had her braces off this morning and the results are absolutely incredible!"

"The whole team were always very helpful and pleasant and nothing was too much trouble arranging appointments for me. Thank you LSO for giving me back my confidence."

"I will recommend LSO to anyone considering orthodontics regardless of their age. Leamington Spa Orthodontics gave me my smile back and that is priceless."

"I can't make comparisons with other practices. The level of treatment received at Leamington Spa Orthodontics can't get any better."

Get in touch
Leamington Spa Orthodontics is situated in a beautiful, period building in the heart of Leamington Spa.