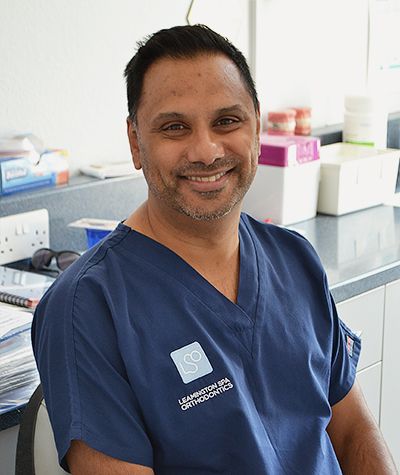 Preshaan Sitlu
Associate Orthodontist BChD. MSc in Orthodontics. BDS Med.
GDC 76830
Preshaan has been with LSO since 2004, during which time he has expanded his role from treating patients to now also being involved in the training of MSc students at Warwick University, where he is a Clinical Teaching Fellow. He is also a member of the Managed Clinical Network.
Preshaan plays a crucial role in team training, mentoring and supervising the work delivered. He also has a lead role in safeguarding, audit and health and safety. Since 2014 Preshaan has moved solely into orthodontics. He spends most of his day on the clinical floor, where he enjoys the interaction with both patients and the team. Preshaan strives to continually set our goals higher and improve the quality of our results and patient experience.
Outside of LSO Preshaan enjoys golfing breaks, sampling food from all over the world and going fishing. Away from the tranquility of the water, he indulges in the thrill of off-roading.
View Preshaan on LinkedIn