About us
We are so proud of our outstanding skill set, and many fantastic comments from our patients. We are committed to providing the highest level of care, so do contact us or pop in to see how we can enable you to smile with confidence.
Over 30 Years Experience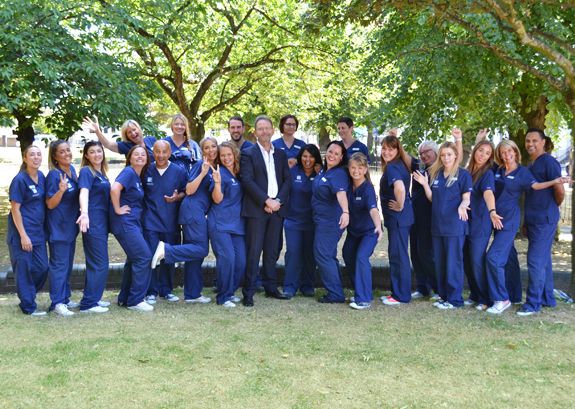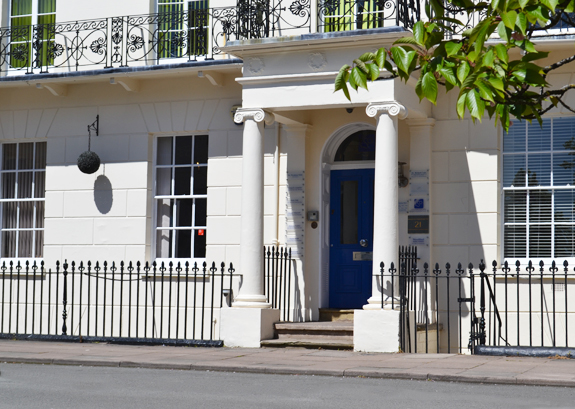 Richard advocates team development, and recognises it to be integral to delivering the highest quality orthodontic care. The whole team look forward to not only attending courses throughout the year, but also delivering education to other teams.
With over 30 years of experience in orthodontics, Richard has continually reinvested in the business, including providing the latest technologies, equipment and materials, whilst at the same time fully devoting himself to becoming a leader in their use and delivery of orthodontic care, as recognised by his examining and lecturing engagements.
At LSO all orthodontic treatment is carried out under the supervision of specialist orthodontists and delivered by a team consisting of dentists with MSc's in Orthodontics, Orthodontic Therapists and Orthodontic Nurses.
Welcome to Leamington Spa Orthodontics
Overview
Purpose, vision, values
Who we are
What is a Specialist Orthodontist?
Why choose us?
What is orthodontic treatment?
How we are regulated (GDC / CQC)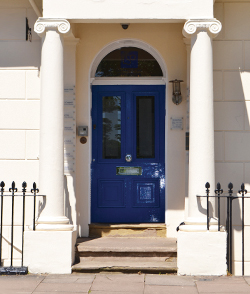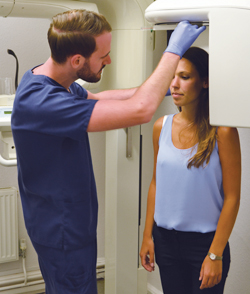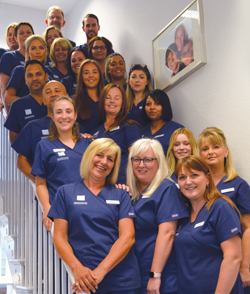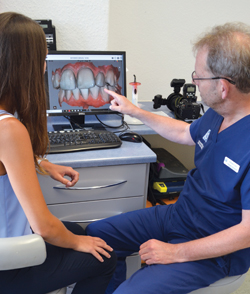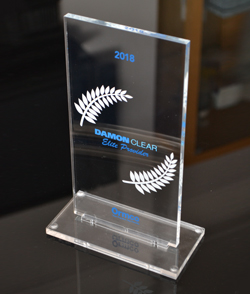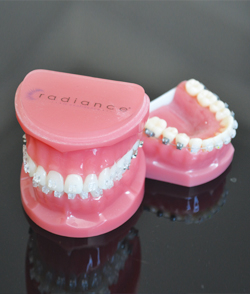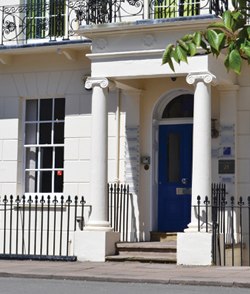 Welcome to Leamington Spa Orthodontics
Overview

Overview

We want you to feel as relaxed as possible, safe in the knowledge that you are in the hands of a highly skilled and experienced, specialist-led orthodontic team. Our friendly staff will welcome you into our splendid building!

Embarking on a course of orthodontics with us can be a positive and life-changing journey. It is our passion to provide exceptional specialist orthodontic treatment to both adults and children. We use the best appliances to deliver healthy, efficient and effective treatment.

We understand you may be feeling anxious about treatment. It is not just the "brace" that counts; it's the expertise of the Specialist Orthodontist to correctly assess your individual needs and to maximize the effectiveness of your treatment by utilising the best appliances to deliver healthy, efficient and effective treatment. Our friendly, highly trained and experienced team will carefully guide you through the process, to make your experience as stress free and positive as possible. We want to see you walk out with your self-esteem boosted, your confidence increased, and an incredible self-assured smile!

Purpose, vision, values

Purpose, vision, values

At LSO we're all determined to provide the best level of Orthodontic care for our patients. We show a respect for all in a safe, welcoming, and friendly environment. Our patients benefit from our continual professional development of the skill set of our team. We believe in our team and value each other, and welcome any patient feedback. We take confidentiality extremely seriously and keep personal information confidential and secure at all times.

Who we are

Who we are

LSO has evolved and grown to be a team of over 20 people, based on a single site with 8 surgeries, which are fully computerised, including CBCT radiography, photography, intra-oral, impression and model scanning.

The practice has achieved the BDA Good Practice Award, Investors in People and is one of only two University of Warwick accredited orthodontic centres.

With the benefit of improved techniques and technologies, our practice can consistently deliver the outstanding smiles both we and our patients expect.

We have been recognised as leaders in the provision of Orthodontic care, and as a result frequently deliver seminars and lectures about Orthodontics both in the UK and overseas, have articles published in refereed scientific journals and orthodontic magazines and have been commissioned to write a new textbook on orthodontics. Due to our ongoing educational exposure we are constantly integrating the newest and best products in Orthodontics into our practice and using the latest Orthodontic techniques.

Our patients notice a difference in the care that our team delivers. It's not just the "brace" that counts; it's the expertise and experience of the Orthodontist to correctly assess your individual needs and to maximise the effectiveness of your treatment, plus the experienced team to support you throughout your treatment. Every member of our team is part of a quality assured continuing professional development programme. This enables us to be at the forefront of Orthodontic advances and patient care. Don't just take our word for it - take a look at the testimonials from some of our patients.

What is a Specialist Orthodontist?

What is a Specialist Orthodontist?

A Specialist Orthodontist has overall responsibility for the patients in their care. Their role is to assess the patient, diagnose any problems and suggest treatment options. They explain the risks and benefits, and then provide and/or supervise the care. To train successfully as a specialist Orthodontist usually takes at least ten years. The career pathway starts with a degree in dentistry, followed by at least two years vocational foundation training and higher postgraduate dental qualifications. A further three years of combined study and supervised clinical work on a university approved course leads to a specialist qualification and a listing on the General Dental Council's specialist register.

Why choose us?

Why choose us?

We understand how important it is to find the right practice. You will see the same cheerful faces each time you visit, to receive our specialist orthodontic expertise and experience.

Richard Cure, Specialist Orthodontist, individually plans your treatment with you and our brilliant team.

We're proud to say we've been presented with the BDA Good Practice Award in recognition of our commitment to exceptional patient care and hold Investors in People recognition. We are also identified as a Damon system specialist practice. Richard lectures and examines both in the UK and internationally on its exciting clinical advances. We are also one of only two training centres for The University of Warwick, and educate other orthodontic teams.

Our secure online system means patients can log in to and keep track of their appointments and treatment. We also offer payment plans for self-funded and private patients, making treatment affordable.

LSO has many state of the art facilities to boast about within our 8 welcoming and comfortable surgeries. All 3D scans, digital OPG and cephalometric radiographs are processed within the practice in our Image Suite. We have a private consultation lounge and oral hygiene education facility. We use intra-oral scanning, meaning dental impressions can be avoided.

We have access for patients with disability. If you have any disability that you think we need to know about please give us a call before your appointment and we will endeavour to put suitable arrangements in place to accommodate your needs.

What is orthodontic treatment?

What is orthodontic treatment?

Orthodontics is a specialist branch of dentistry concentrating on the diagnosis and treatment of dental irregularities. This includes crooked, crowded, protruding teeth and poor jaw alignment.

The aim of orthodontic treatment is to provide a healthy, functional bite, create greater resistance to disease, and improve the appearance of a patient's smile. We ordinarily see patients improve their mental and physical well-being.

How we are regulated (GDC / CQC)

How we are regulated (GDC / CQC)

All orthodontic practices in England are regulated by several organisations.

We are registered with The General Dental Council (GDC). All members of the orthodontic team are regulated by the GDC but non-registrants i.e. reception and management staff are accountable through their employing Orthodontist. The GDC's main objective is to protect patients. For more information about the GDC and their work please click here.

The Care Quality Commission (CQC) started regulating Dental Practices in April 2011. We have been inspected by the Care Quality Commission and meet their standards. For more information about the CQC and their work please click here.

NHS England: Our NHS contract is for the provision of orthodontic treatment, based on clinical need, for children and young people under the age of 18.

If you would like more information about any of the above please speak to any member of our team, who will be more than happy to help.
Our history
"A huge, huge thank you to LSO for my daughter's beautiful smile! She finally had her braces off this morning and the results are absolutely incredible!"

"The whole team were always very helpful and pleasant and nothing was too much trouble arranging appointments for me. Thank you LSO for giving me back my confidence."

"I will recommend LSO to anyone considering orthodontics regardless of their age. Leamington Spa Orthodontics gave me my smile back and that is priceless."

"I can't make comparisons with other practices. The level of treatment received at Leamington Spa Orthodontics can't get any better."

Get in touch
Leamington Spa Orthodontics is situated in a beautiful, period building in the heart of Leamington Spa.