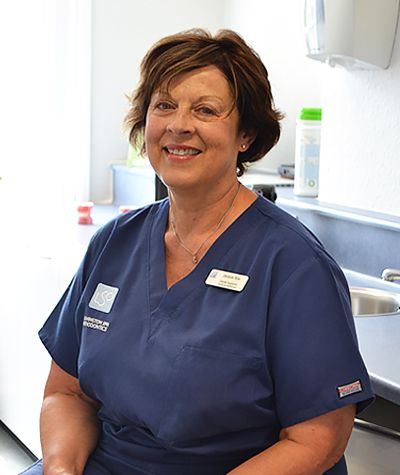 Jacquie Roe
Dental Hygienist
GDC 1764

Jacquie has been at LSO for 10 years, notching up 38 years as a Dental Hygienist. Her extensive experience in the field means she can share her skill set with the team. She also is able to share her knowledge with patients.
One of Jacquie's favourite parts of the job is meeting many patients who all have different needs, therefore making use of her variety of expertise. She also enjoys continually learning new skills with the team.
Outside of work Jacquie enjoys playing tennis, and is also a thrill seeker; propelling herself along high speed zip wires. Back on the ground Jacquie looks after guide dogs during their training.
View Jacquie on LinkedIn